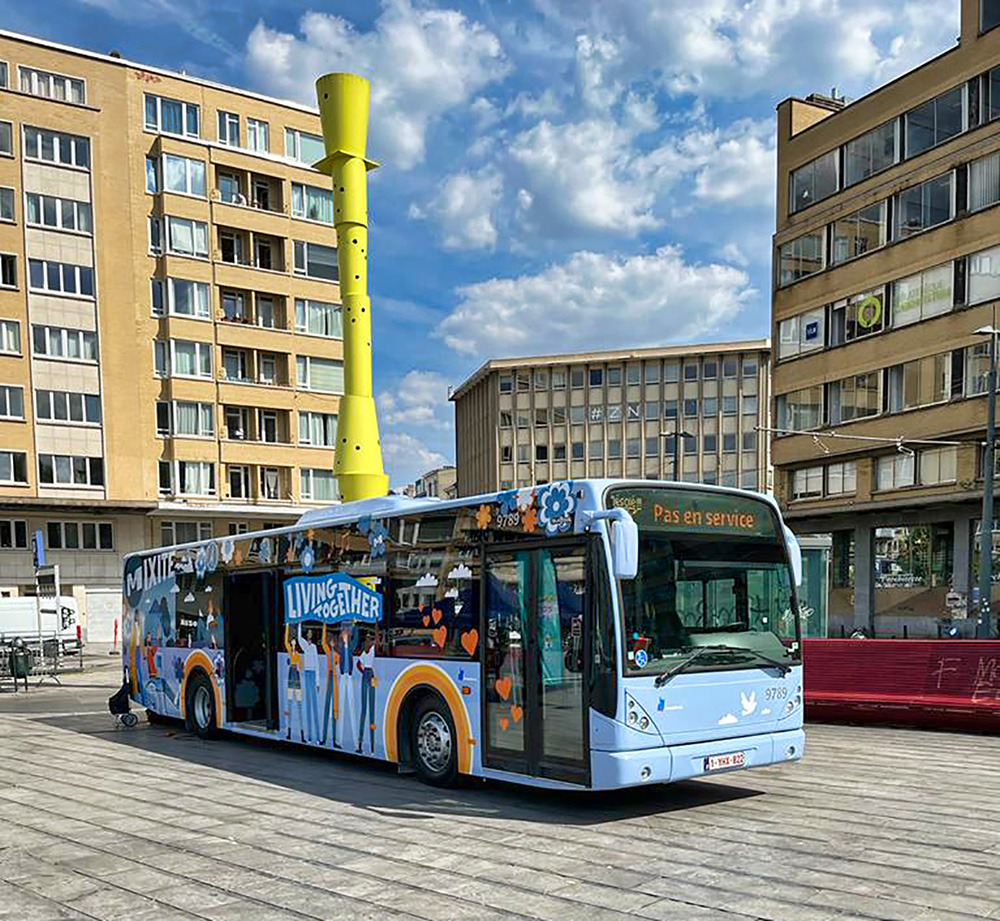 A bus for social cohesion
The STIB supports several partners by providing them with the "Living Together" bus, especially equipped to host activities.
In 2022, a newer and more environmentally friendly bus took over from its predecessor. For the occasion, the technical teams of the bus department rolled up their sleeves. Exterior cladding, complete dismantling, new floor, new electrical circuit, interior fittings etc. The teams have outdone themselves in order to equip this bus like no other.
On board, the Kiwanis non-profit organisation has collected toys, food and clothing. The "Espace Cultures & Développement" non-profit organisation has set up shop there in order to fight against the digital divide by means of the "Digimobile" project. The Geomoun NGO has organised radio workshops for 10 to 14 year-olds based on the theme of prejudice and stereotypes.
For 2023, the schedule of the "Living Together" bus is already well filled with different actions in favour of social cohesion, such as the organisation of digital workshops or in order to make known the municipal mediation services. The bus also allows STIB to get closer to its colleagues at the various STIB sites.