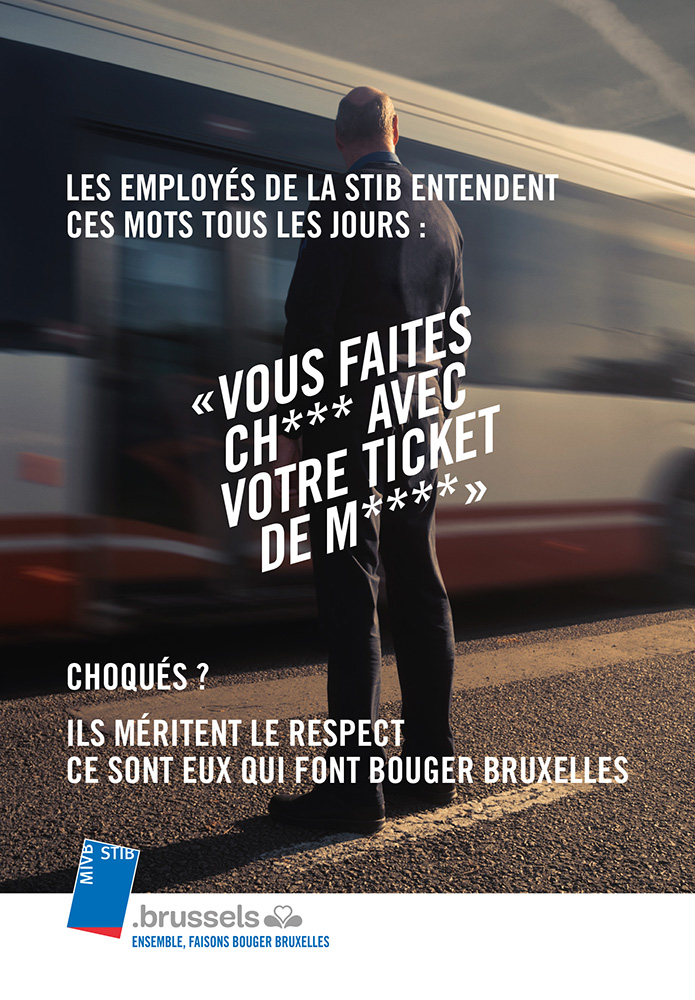 Shocking words for raising awareness
"Son of a b****, one day you're going to pay for this. You make me ****, you're just a ****. Don't worry, we'll meet again". The Belgian rapper Youssef Swatt's begins the first verse of his song with these shocking phrases. Its aim is to challenge, because these words are what STIB staff are confronted with on a daily basis.
Youssef Swatt's, son of a former bus driver himself, did not hesitate for long to accept to participate in this awareness campaign for the STIB in favour of more respect towards the staff who make Brussels move every day.
In 2022, the STIB recorded 745 verbal assaults on its staff. In addition, there were 102 physical assaults. That is at least two assaults per day. In reality, these numbers are probably higher because the personnel often do not report the assaults which they encounter, especially when they are verbal assaults. Every one of these attacks is one too many.