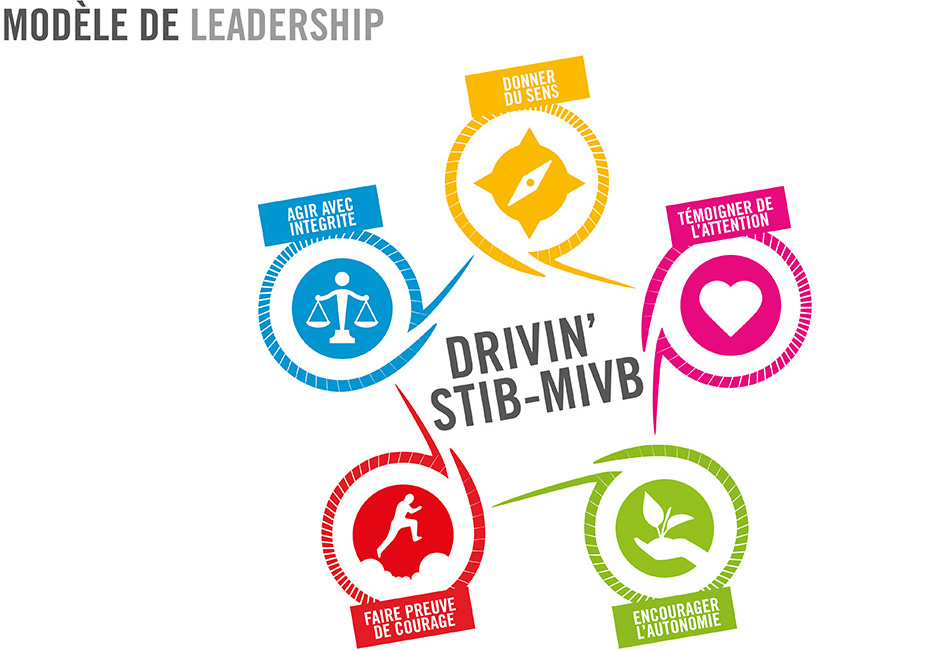 Developing leadership
Through its leadership model, Drivin'STIB, the STIB defines the attitude expected from its managers, but also from its colleagues, for an efficient, harmonious and motivating collaboration. The five pillars of this model are:
giving meaning
being courageous
acting with integrity
being attentive
encouraging independence
Nearly 500 employees were trained in 2022, which involved a total of 1,898 hours of training. Priority was given to local management as well as to the staff at the training centres and the dispatching centres.
Drivin'STIB will be integrated into the training programme for all new managers.