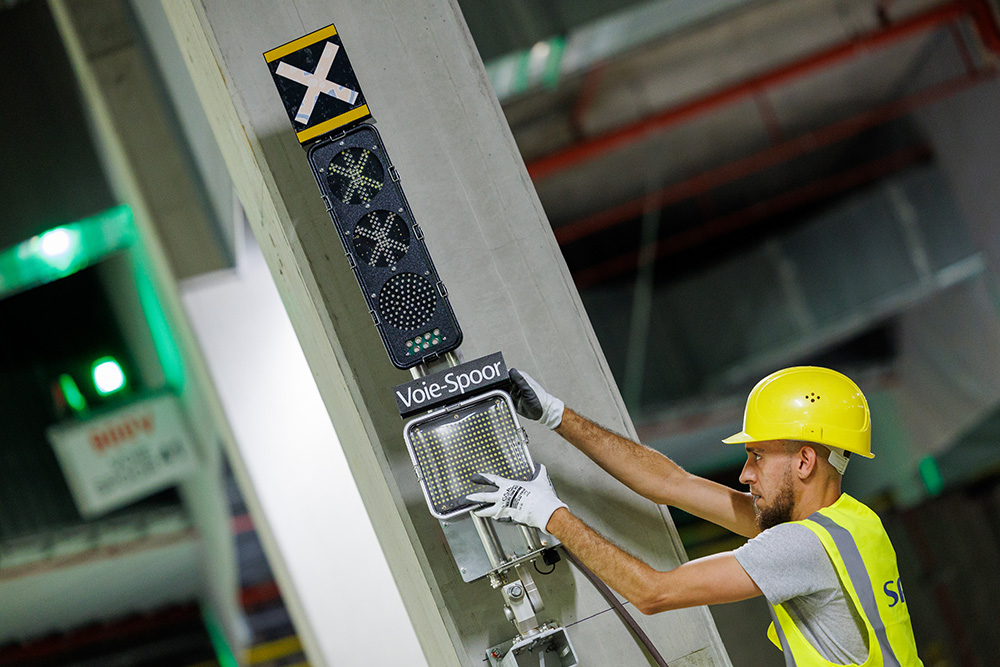 New signage for the metro
As part of the metro modernisation programme, the STIB is installing a new signalling system on metro lines 1 and 5. Thanks to this system, the interval between two metro trains can be further reduced and the STIB will be able to offer passengers even higher service frequencies as a result. Eventually, the CBTC system will also allow fully automated driving.
Work has started on the branch line to Erasme and in the nearby depot. The goal is to equip the entirety of lines 1-5. It is planned to increase the frequency to one metro every two minutes on the shared section of the lines by early 2025. The STIB will test automated driving on a demonstrator section between Erasme and CERIA at the end of 2024 or beginning of 2025.