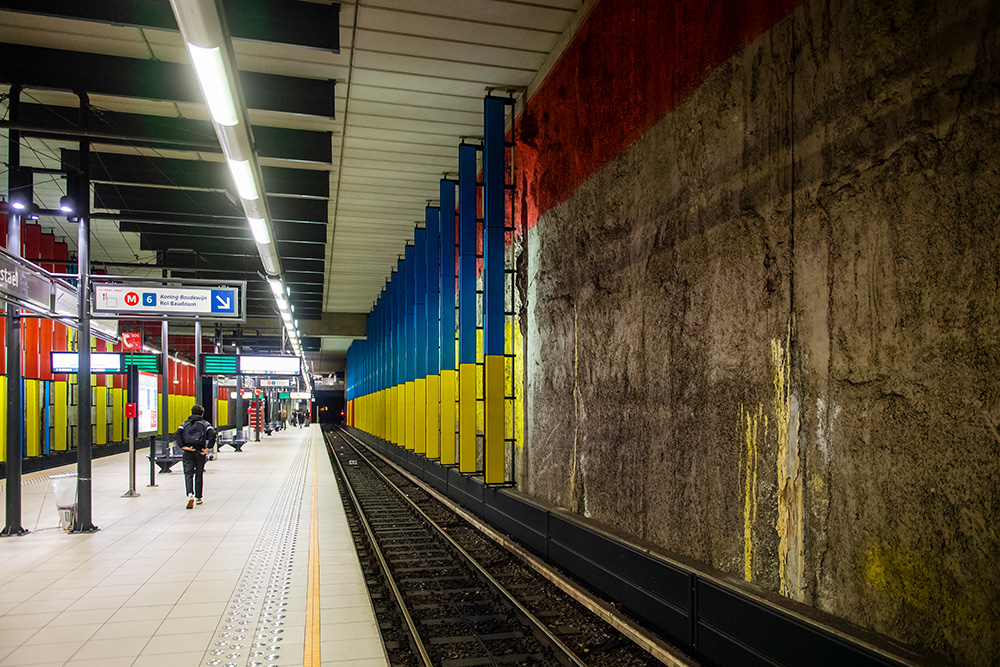 Positive reclaiming of public areas
The STIB establishes partnerships with local associations in order to fight against anti-social behaviour and vandalism and to reinforce the feeling of security in its stations. Together, they organise fun, creative and participatory activities in and around the stations for travellers and/or local residents. In 2022, the Bockstael metro station and its surroundings were honoured.
With this partnership, the STIB has several objectives:
positive reclaiming of the station, surface stops and the surrounding area;
strengthening social and urban cohesion;
the development of skills through digital inclusion workshops aiming at a better understanding of the STIB's digital tools by the participants;
the increase of knowledge (know-how/conduct) especially when it comes to mobility and public transport, in a preventive approach and with regard to social issues such as security, civic responsibility and the environment.
Other projects are ongoing in the stations, such as the exhibitions set up by the KANAL-Centre Pompidou museum in the Yser station or the organisation of "Repair Cafés" on the Molenwest site, next to the Gare de l'Ouest station.